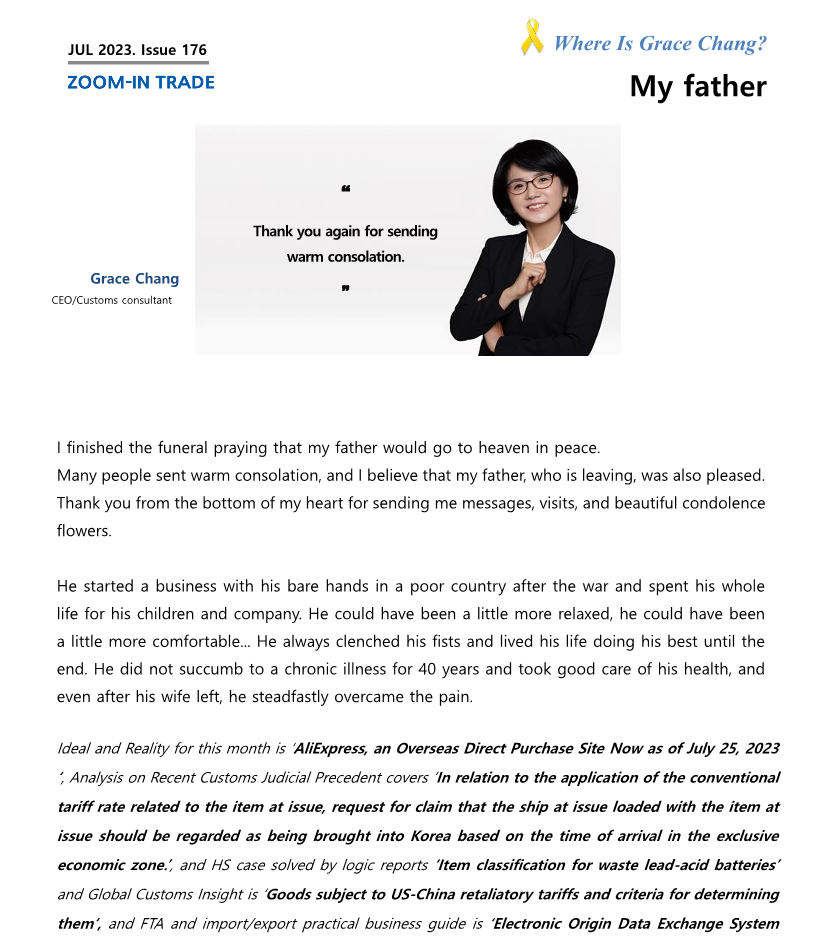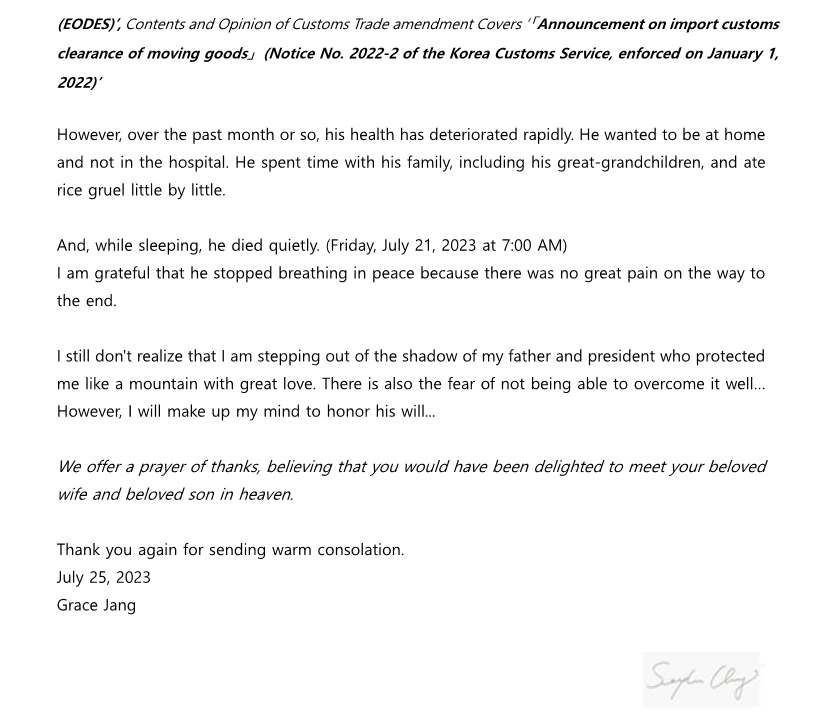 - Contents -
▶ Where Is Grace Chang?
My father
▶ Ideal and Reality
AliExpress, an Overseas Direct Purchase Site Now as of July 25, 2023
▶ Analysis on Recent Customs Judicial Precedent
In relation to the application of the conventional tariff rate related to the item at issue,
request for claim that the ship at issue loaded with the item at issue should be regarded as being brought into
Korea based on the time of arrival in the exclusive economic zone.
▶ HS case solved by logic
Item classification for waste lead-acid batteries.
▶ Global Customs Insight
Goods subject to US-China retaliatory tariffs and criteria for
determining them
▶ FTA and import/export p
ractical business guide
Electronic Origin Data Exchange System (EODES)
▶ Contents and Opinion of Customs Trade Amendment
「Announcement on import customs clearance of moving goods」
(Notice No. 2022-2 of the Korea Customs Service, enforced on January 1, 2022)
[SHINHAN Zoom In Trade JUL]
Please click to see more.
If you have any questions?
shinhan@shcs.kr
Please find details on our website in here.
http://blog.naver.com/shinhan22