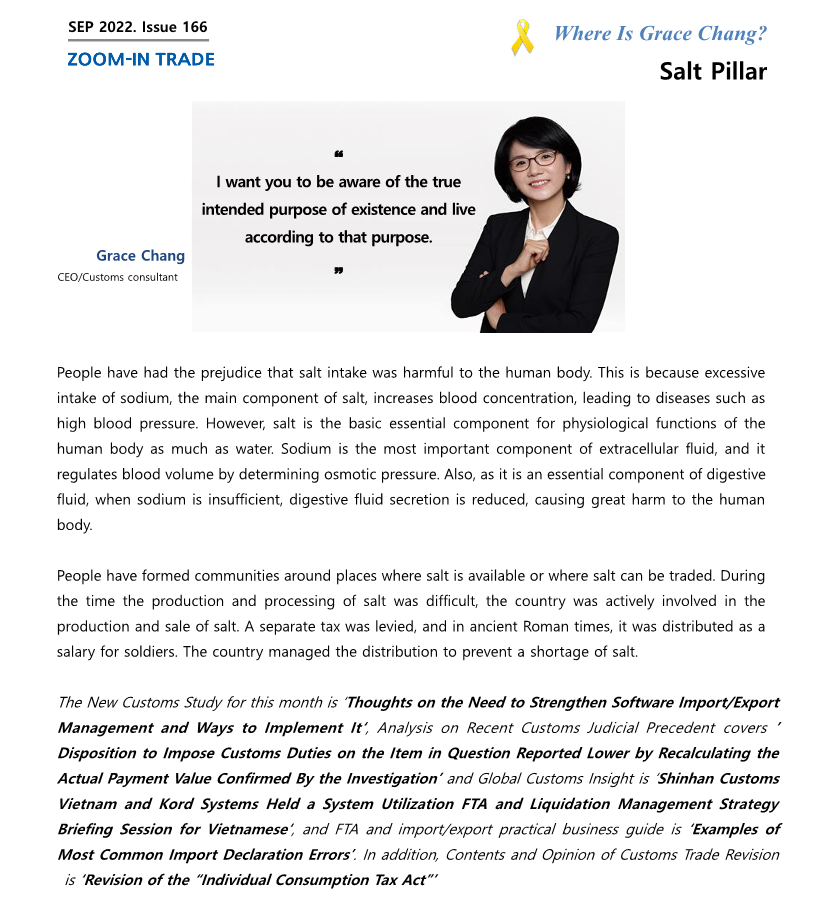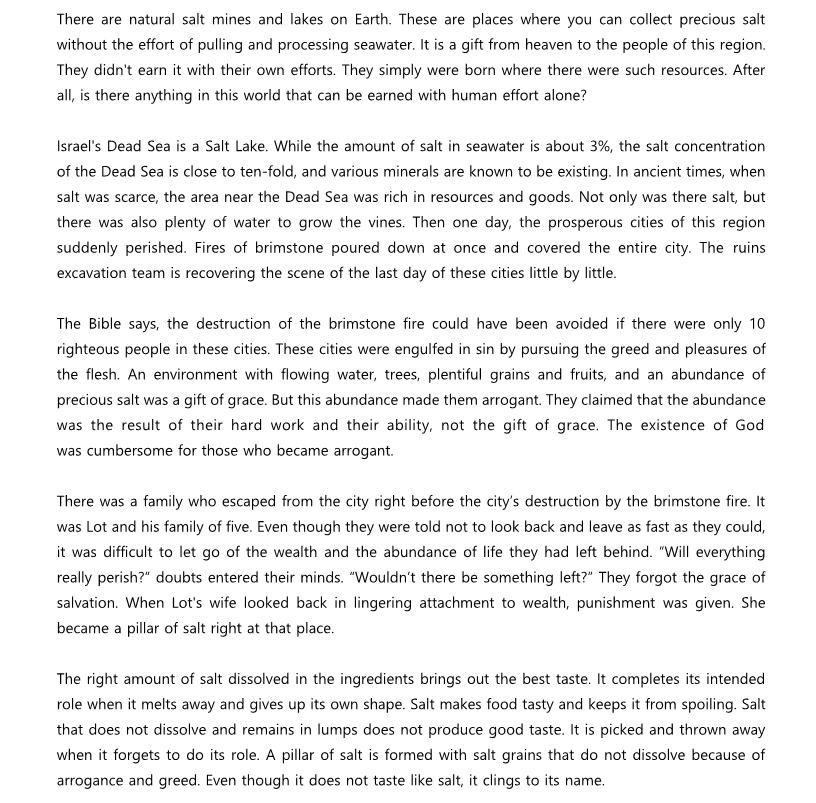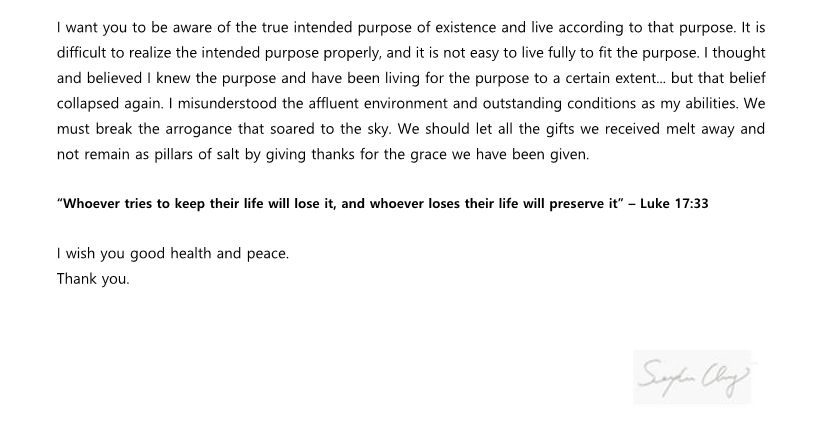 - Contents -
▶ Where Is Grace Chang?
Salt Pillar
▶ The New Customs Study
Thoughts on the Need to Strengthen Software Import/Export
Management and Ways to Implement It
▶ Analysis on Recent Customs Judicial Precedent
Disposition to Impose Customs Duties on the Item in Question Reported Lower
by Recalculating the Actual Payment Value Confirmed by the Investigation
▶ Global Customs Insight
Shinhan Customs Vietnam and Kord Systems Held a System Utilization FTA and
Liquidation Management Strategy Briefing Session for Vietnamese
▶ FTA and import/export practical business guide
Examples of Most Common Import Declaration Errors
▶ Contents and Opinion of Customs Trade Revision
Revision of the "Individual Consumption Tax Act"
If you have any questions?
shinhan@shcs.kr
Please find details on our website in here.
http://blog.naver.com/shinhan22