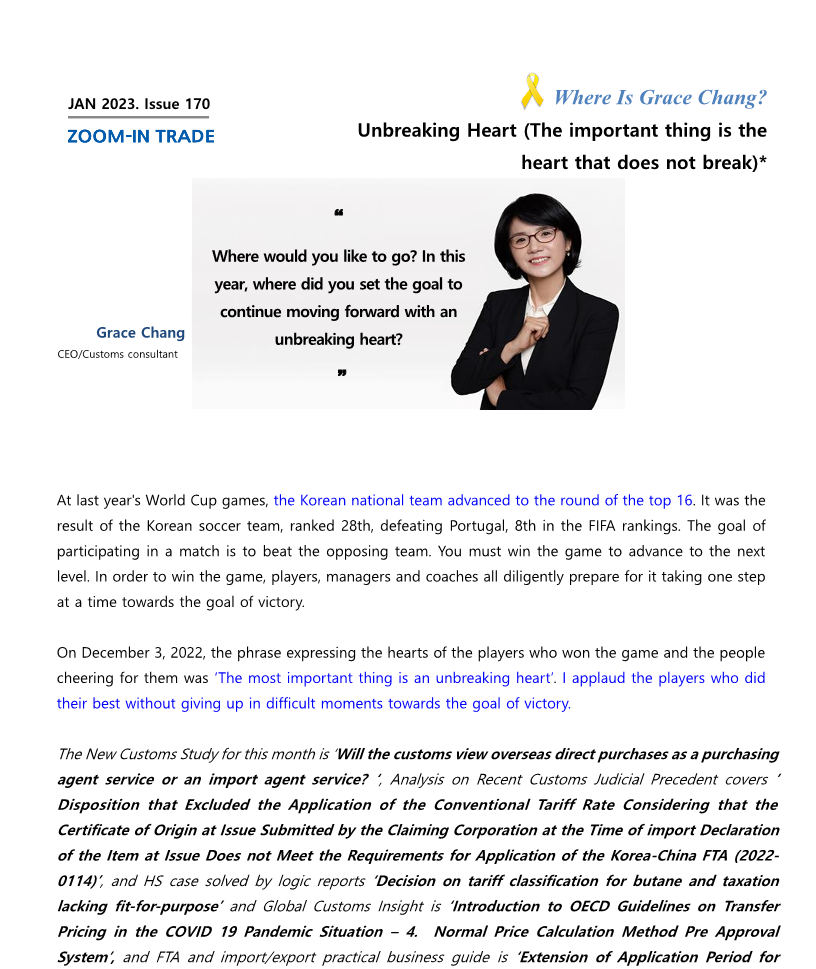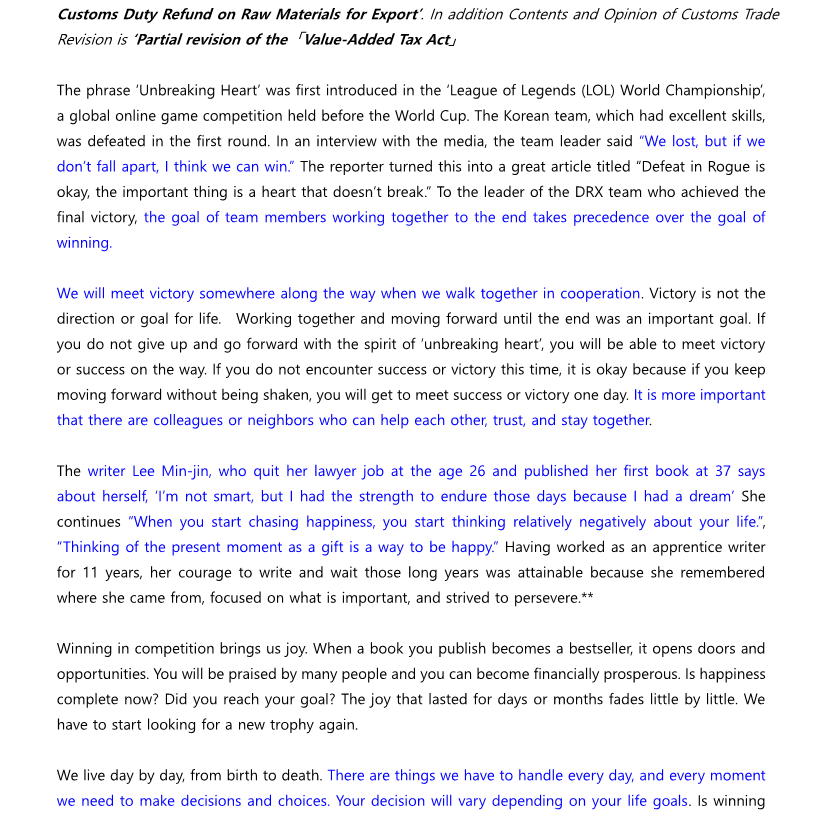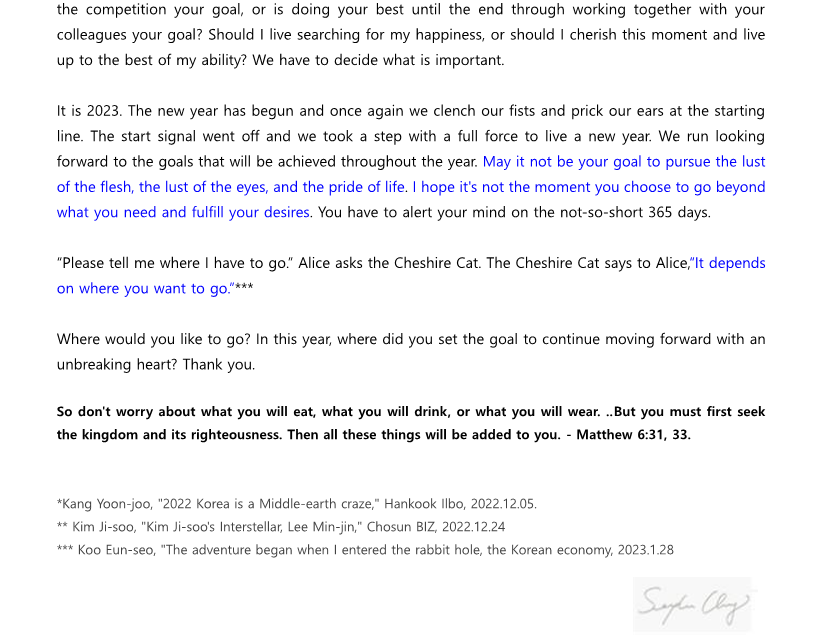 - Contents -
▶ Where Is Grace Chang?
Unbreaking Heart (The important thing is the heart that does not break)*
▶ The New Cutoms Study
Will the customs view overseas direct purchases as a
purchasing agent service or an import agent service?
▶ Analysis on Recent Customs Judicial Precedent
Disposition that Excluded the Application of the Conventional Tariff Rate Considering that
the Certificate of Origin at Issue Submitted by the Claiming Corporation
at the Time of import Declaration of the Item
at Issue Does not Meet the Requirements
for Application of the Korea-China FTA
(2022- 0114)
▶ HS case solved by logic
Decision on tariff classification for butane and taxation
lacking fit-for-purpose
▶ Global Customs Insight
Introduction to OECD Guidelines on Transfer Pricing in the COVID 19 Pandemic Situation
– 4. Normal Price Calculation MethodPre Approval System
▶ FTA and import/export practical business guide
Extension of Application Period for Customs Duty Refund
on Raw Materials for Export
▶ Contents and Opinion of Customs Trade Revision
Partial revision of the 「Value-Added Tax Act」
If you have any questions?
shinhan@shcs.kr
Please find details on our website in here.
http://blog.naver.com/shinhan22